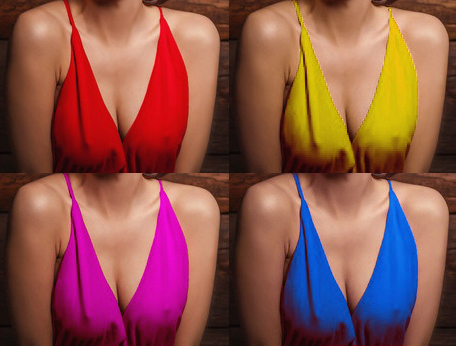 Breast lifting is a procedure that is realised to lift and reshape breasts that sagged (ptosis) without the need of the implementation of a breast implant ..
It is intended for breasts that have lost volume and firmness after pregnancies, breast feeding, weight losses or simply aging.

At what point do you know if you need a Breast lift ?

Breast lift is a rejuvenation surgery for:

• Sagging Breasts
• When the areola is wide
• When the areola slipped to the bottom of the breast
• When the breasts are flat and wide
WHAT ARE THE BREAST LIFT TECHNIQUES ?

A. The most common technique is to achieve a mammoplasty with scars into inverted "T" It is recommended from mild to severe ptosis. An incision will be done around the areola (periareolar scar) when repositioned above. The other scar, shaped like a "T", will reshape the breast, giving a higher and more youthful position and remove the excess of skin causing sagging

B. The vertical scar technique is recommended for light sagging of the chest in order to correct too large or too low areolas. It combines a peri-areolar scar to a vertical scar. The breast is reshaped and repositioned above.

C. There is a third technique, in using a simple peri-areolar incision called "round block". The breast is refocused around the areola. We do not use this method because the breast seems unnatural and the risk of an unsightly scar is great.

1 and 2 Preoperative Drawings

3 The areola is individualized on a glandular flap

4) The areola is raised, the skin and glandular tissues of the lower part of the breast are removed

5) Breast skin closure after breast lift

6 )The scars are peri-areolar, vertical and horizontal (inverted T)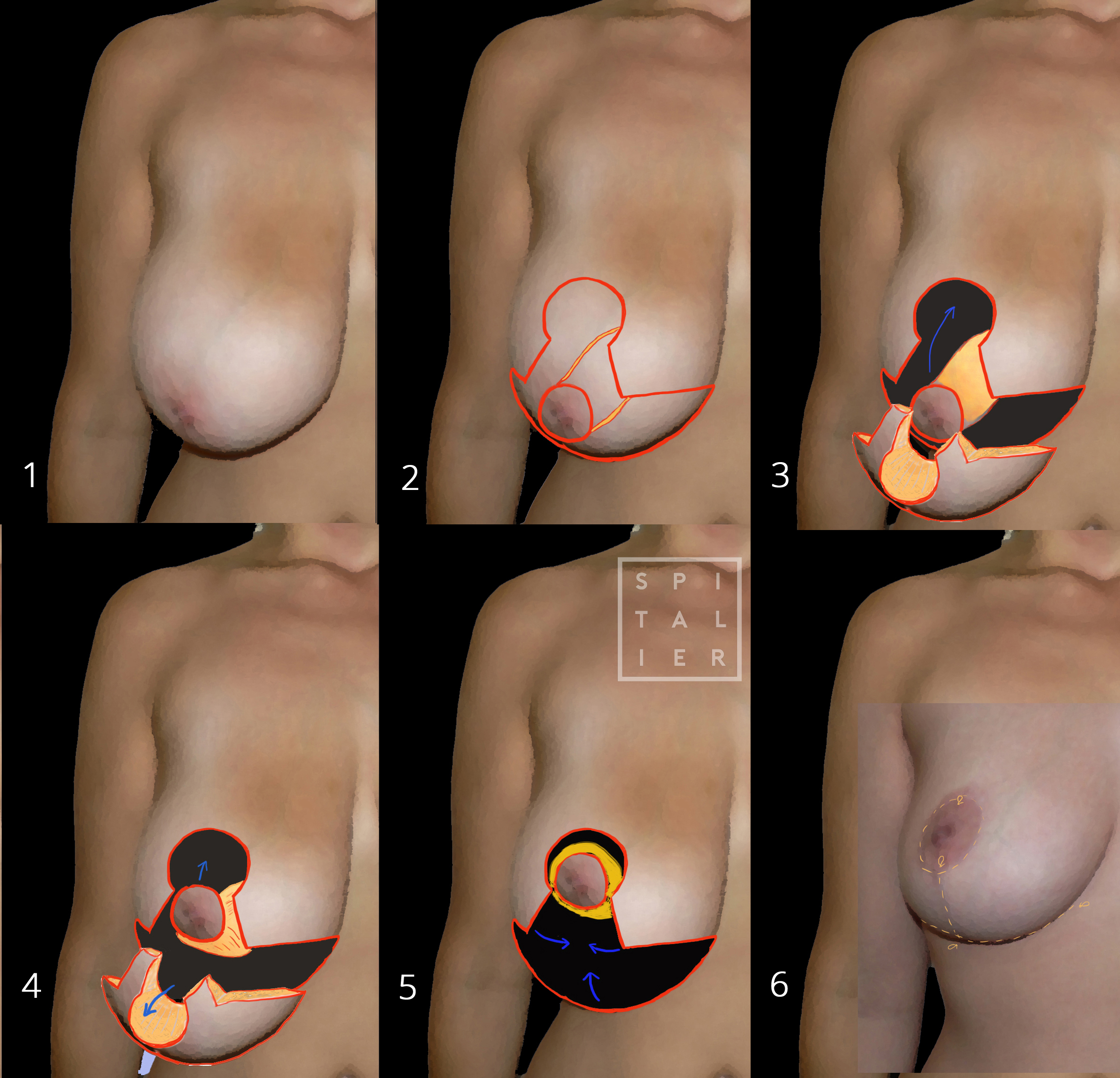 THE PROCEDURE

Breast lift project requires two preoperating consultations to confirm that this intervention is suitable for you. During the period of preparation, you will meet the anesthesiologist who will pick you up on the day of the operation. The procedure is performed under general anesthesia and lasts from 1h30 to 2h.

You will be able to leave the Clinic the next day.

Postoperating constraints: local cares for 2 weeks, wearing a surgical bra for 6 weeks day and night is highy recommended.

It will be cautious to wait 4 to 6 weeks before resuming full physical activities.
More informations about Breast lift. Mastopexy-Click to See