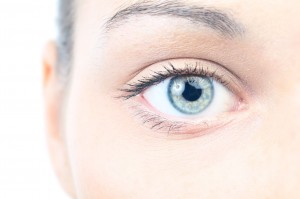 The appearance is an important part of nonverbal communication, seductive instrument, it reflects the youth of the soul.

The first signs of aging appear on the eyelids:

• It is the upper eyelids drooping excess skin that gives the appearance of a tired appearance.
• The goal of a blepharoplasty is to correct signs of aging and remove the tired look to the heavy eyelids, correcting the "fat hernia'" that can be responsible for bags under the eyes by a more rested, relaxed appearance
Males and females are concerned by this age-related problems

We distinguish the upper blepharoplasty (upper eyelid), and lower blepharoplasty (lower eyelids).

These procedures can be performed in isolation or associated.
SURGICAL TECHNIQUE

The principle is to remove the excess skin that makes the upper eyelid drooping, often annoying women when they are making -up.

At the lower eyelid level : a thin skin strip will be removed to redrape lower eyelids.

The bags of fat, either at the upper or lower eyelid, will be removed at the same time.

The scar is hidden in the upper eyelid furrow in a upper blepharoplasty.
It will be hidden under the ciliary border in a lower blepharoplasty.

Drawings are made before surgery, the patient is up. The assessment of the amount of skin to be removed is accurate.
Sutures :
Stitches are made using very fine nonabsorbable threads, they are removed after a week.
BEFORE THE OPERATION
Prior to the operation, a thorough examination of the eyes and eyelids will have been carried out in order to detect any anomalies.
A specialized ophtalmologic examination will often be prescribed to rule out any ocular pathology.
TYPE OF ANAESTHESIA

The procedure can be done under a local anesthetic under neuroleptic analgesia or general anesthesia.

The type of anesthesia is selected according to the importance of the intervention and the wishes of the patient .

AFTER THE OPERATION

They are generally very simple, marked by the appearance of swelling and bruising, to a variable degree for each individual patient.
The dressings should be repeated daily for 5 days.
The rejuvenation look will be visible after 3 or 6 months when the oedema will have disappeared..
You will find in this manual all information regarding indications, contraindications, possible complications of cosmetic surgery or blepharoplasty eyelid .
It is in PDF format and easily printable.
123RF.com- Javier Impelluso Luzardo -Sergey Peterman